French Enamel Sign, La Poste, 6-1/4" x 3-1/4"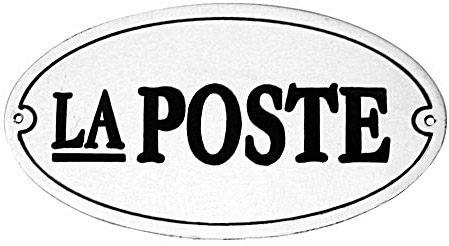 ITEM-NO: FR-E-POSTE
$16.00
Black/White Sign: La Poste
Durable metal/enamel sign
Size: 6-1/4" x 3-1/4"
This sign is slightly curved for better appearance.
It has two holes drilled at the sides.
Most of our items will be shipped out from California, USA in one or two business days.