Ankh Symbol, 6.25"x4.25" Papyrus Painting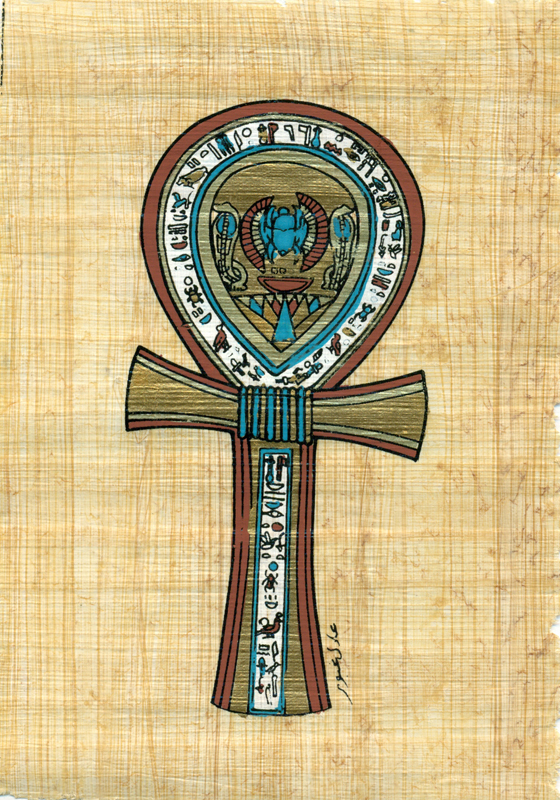 Hand Painted on Genuine Papyrus
Unframed
Size: 6.25"H x 4.25"W
Please keep in mind that this item was hand painted and the colors on the painting you receive may vary slightly from what is shown online.
More Ankh symbol
The original meaning of the Ankh derives from the hieroglyphic sign which means life. In ancient Egypt Gods were depicted holding the ankh to the Pharaoh's nose, giving him the breath of life.
As a symbol the Ankh points to divine, external existence and is often referred to as the Key of Life. This picture represents King Tut's mirror, carved from wood, which was found in his tomb.
Most of our items will be shipped out from California, USA in one or two business days.