King Tut & his wife hunting, 4.25"x6.25" Papyrus Painting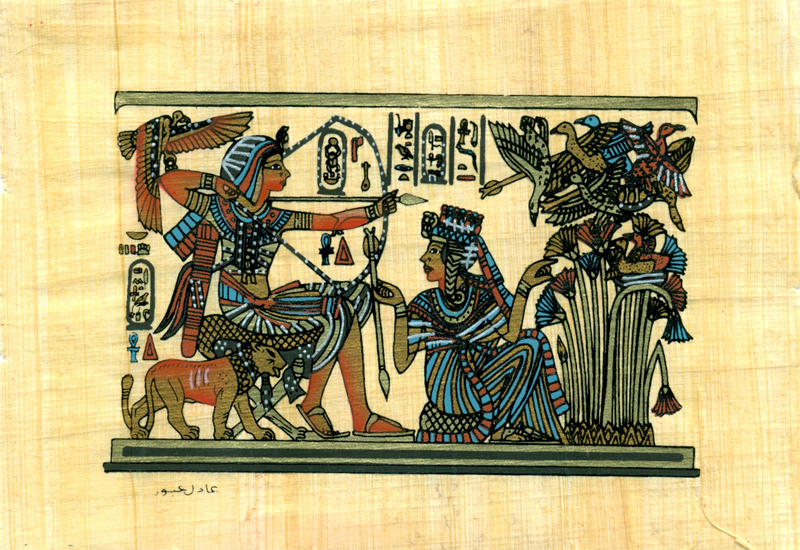 Hand Painted on Genuine Papyrus
Unframed
Size: 4.25" H x 6.25" W
Please keep in mind that this item was hand painted and the colors on the painting you receive may vary slightly from what is shown online.
Queen Ankhs-Tut, wife of King Tutankhamon. Tomb of Tutankhamon-Valley of the Kings-Thebes. 18th Dynasty.
Most of our items will be shipped out from California, USA in one or two business days.