Maat and Hator 12"x16" Papyrus Painting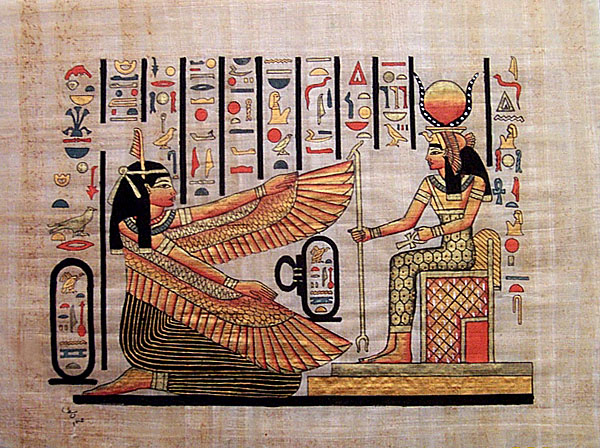 Hand Painted on Genuine Papyrus
Unframed
Please keep in mind that this item was hand painted and the colors on the painting you receive may vary slighty from what is shown online
The Goddess Maat was the Goddess of personification of basic laws of "existence." The feathers of Maat were the symbols of truth, thus used in weighing the heart of the deceased in the Hall of Judgment.
Hator, Goddess of the "house of Horus" was usually shown as a human form, wearing on her head, the sun-disk flanked by cow horns. According to old myths Hathor was supposed to raise the youthful Sun up to Heaven by means of her horns.
Most of our items will be shipped out from California, USA in one or two business days.