Anubis,God of the Dead, 4.25"x6.25" Papyrus Painting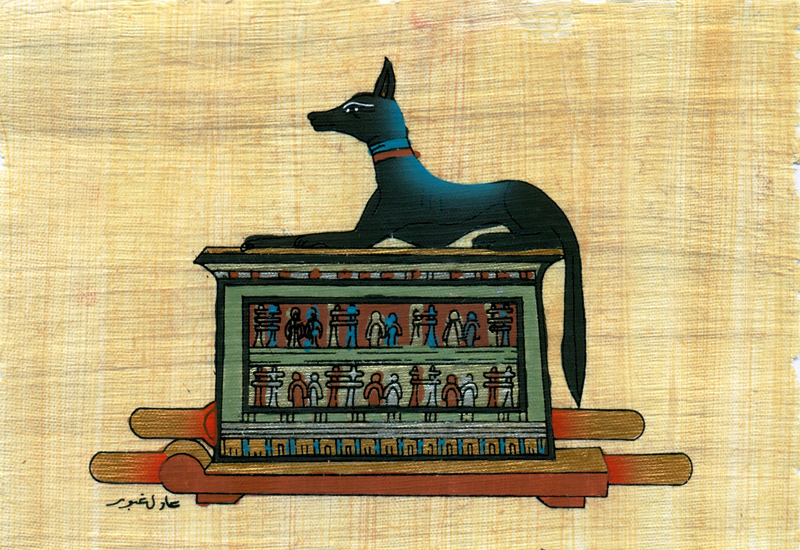 Hand Painted on Genuine Papyrus
Unframed
Size: 4.25" H x 6.25" W
Please keep in mind that this item was hand painted and the colors on the painting you receive may vary slightly from what is shown online.
Anubis, jackal headed god, presided over the embalment and opened all the roads to the other world.
After the funeral he would take the dead by the hand, guiding and introducing him or her, to the presence of the judges, where their soul would be weighted.
Most of our items will be shipped out from California, USA in one or two business days.