Scarab, 4.25"x6.25" Papyrus Painting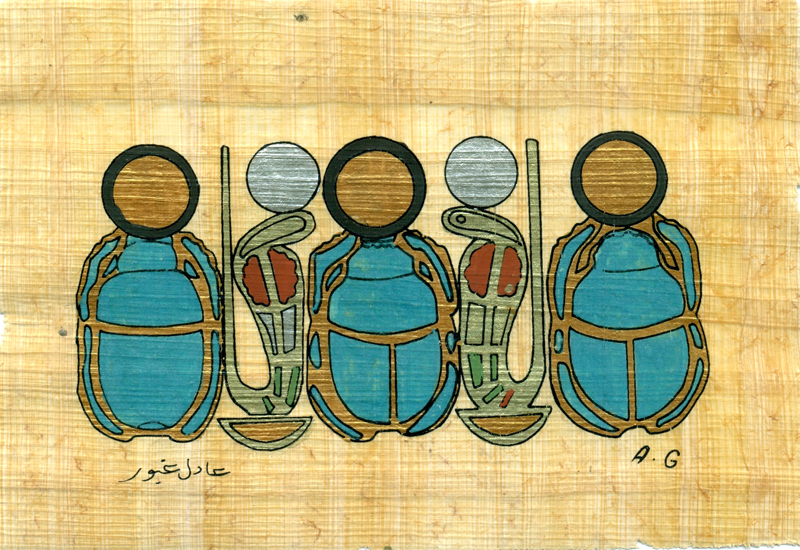 Hand Painted on Genuine Papyrus
Unframed
Size: 4.25" H x 6.25" W
Please keep in mind that this item was hand painted and the colors on the painting you receive may vary slightly from what is shown online.
The winged scarab symbolized self-creation or rebirth. This symbol appears in tomb paintings, manuscripts, hieroglyphic inscriptions on buildings and carvings.
They were generally intended to be worn or carried by the living.
Most of our items will be shipped out from California, USA in one or two business days.