Country Tile, Italia, 4-1/4"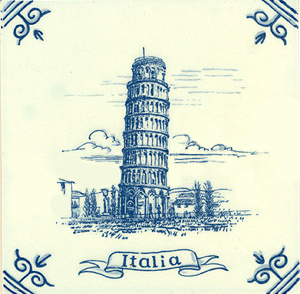 ITEM-NO: NI-035121
price: $8.00
sale: $5.00
Souvenir Tile of Tower of Pisa, Italia (Italy)
4-1/2" x 4-1/2" x 1/3" Ceramic Tile (11cm x 11cm x 0.5cm)
Comes with a hook for hanging.
This tile is made in W. Germany.
Most of our items will be shipped out from California, USA in one or two business days.