Country Tile, France, 4-1/4"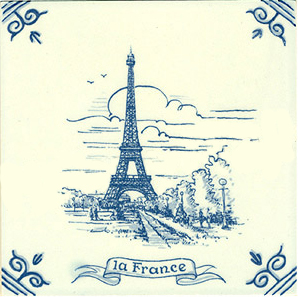 ITEM-NO: NI-035171
price: $8.00
sale: $5.00
Souvenir Tile of Eiffel Tower, Paris, France
4-1/2" x 4-1/2" x 1/3" Ceramic Tile (11cm x 11cm x 0.5cm)
Comes with a hook for hanging.
This tile is made in W. Germany.
More Eiffel Tower Gifts
Most of our items will be shipped out from California, USA in one or two business days.