Winged Maat Papyrus Painting, 12"x32"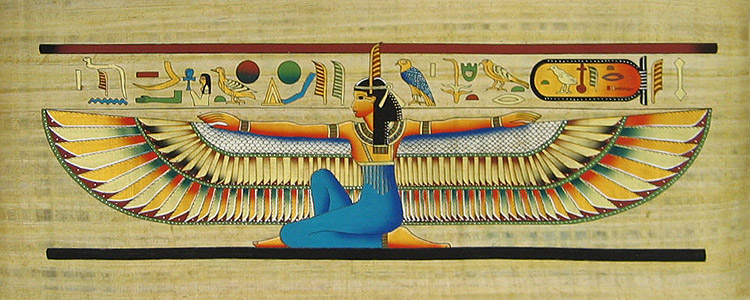 ITEM-NO: EGY-W1-BU
$39.00
Hand painted art in the ancient technique, on genuine papyrus.
Unframed
Please keep in mind that this item was hand painted and the colors on the painting you receive may vary slighty from what is shown online
Most of our items will be shipped out from California, USA in one or two business days.
Goddess Maat
Ancient Egyptian Goddess of Justice, Truth, Right and Orderly conduct. She is represented as a woman with wings, and with an ostrich feather on her head. She often holds the Ankh, and at times a lotus flower. It is against her "feather of truth", that the hearts of the deceased are being weight in the myth of the trial "Trail" or the "Weighing of the heart against the feather."