African Sculpture - Sheltered Inscribed Dancers, 12"H Shona Stone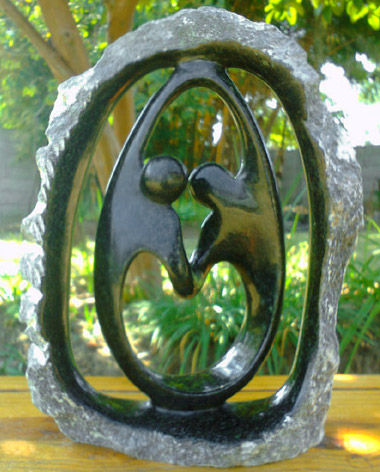 ITEM-NO: ZB-DC-HM124
$120.00
Each African sculpture is hand-carved by a different artist who infuses his own personal artistic touch into the one-of-a-kind piece. The uniqueness of your piece should boast well to the collectibility of the sculpture.
Dancing couple in a rough natural cave-like circle; One-piece stone carving
Size: 12" height
This Shona Stone sculpture was made in Zimbabwe, Africa.
Most of our items will be shipped out from California, USA in one or two business days.
You may also like:

F3-YS095
$135.00

ZB-DC-HM101
$105.00

ZB-DC-YS131
$90.00

ZB-DC-HM147
$145.00