New York Souvenir Refrigerator Magnet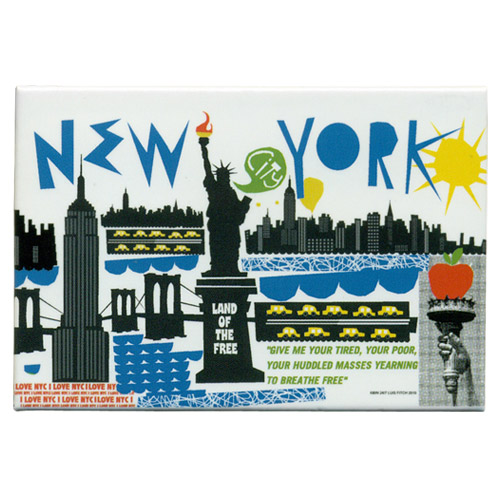 Click on large image to zoom.
ITEM-NO: NY-KA-SV0103
$2.60
Sold Out
New York City souvenir fridge magnet in artistic Matisse design
Reads "New York" at top
Colorful images of the Statue of Liberty, the Empire State Building, Brooklyn Bridge, an apple, and NYC skyline
Bottom right of magnet reads "Give me your tired, your poor, your huddled masses yearning to breathe free"
Base of Statue of Liberty reads "Land of the free," talk bubble reads "City"
Size: 3.1"L x 2.2"W
Most of our items will be shipped out from California, USA in one or two business days.
---
You may also like.