French Limoges Box, Eiffel Tower Painting on Easel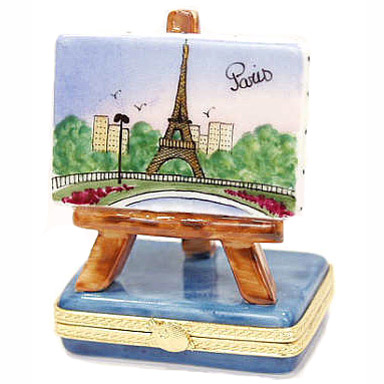 Collector's Item
Inside paiting: 2 painters' brushes
Hand-made piece and signed from Limoges, France
Base: 2" x 1 1/4"; Height: 2 1/2"
Hand painted in Limoges, France.
Signed or initialled by the artist.
Most of our items will be shipped out from California, USA in one or two business days.