Avenue Des Champs-Elysees in Old Paris, Metal Wall Plaque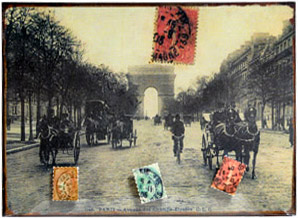 ITEM-NO: FR-PK-KT8503E3
$20.00
Megnetic board of postcard photo showing Arc De Triomphe in the Old Avenue Des Champs-Elysees
Size: 10-1/4"W x 13-1/2"H x 1/4"D
Weight: 1 lb. 6 oz.
Above product picture is shown with 3 old Paris stamps magnets which could be purchased separately.
Most of our items will be shipped out from California, USA in one or two business days.