Tower Bridge Miniature Replica, Small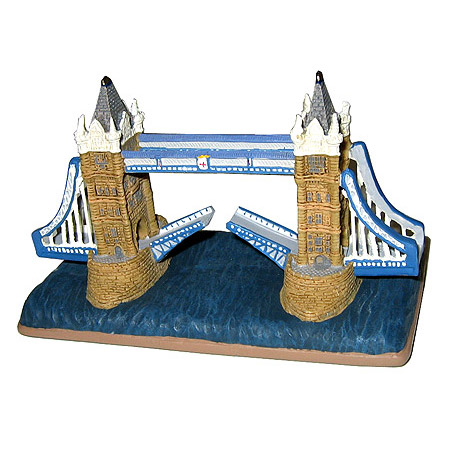 ITEM-NO: ENG-ELC310
$16.00
Very detailed collectable model of the Tower Bridge
Handmade
Material: Polyresin
Approximate Size: 4"L x 3"H x 2"D
Weight: 6 oz.
Comes with a Union Jack printed gift box
Most of our items will be shipped out from California, USA in one or two business days.
Tower Bridge was designed by Sir Horace Jones and completed in 1984.
A flamboyant piece of Victorian engineering, it's two prominent gothic towers are linked by a high level walkway and they contain the mechanism for raising the road crossing to allow tall ships to pass through on the Thames.
Originally powered by steam it was eventually electrified in 1976.