Egyptian Selket Statue - 8.25"H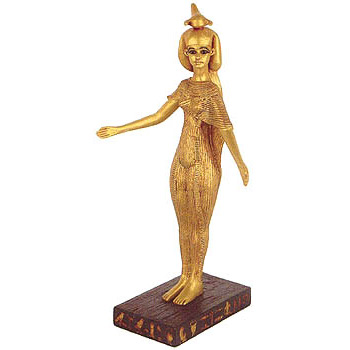 Egyptian Selket miniature replica figurine
8.25"H (21cm)
Material: boned stone
Weight: 1 lb.
She is one of the four protector goddesses who protects the shrine that houses the four canopic jars of King Tut. Selket has healing powers over venomous bites as she was the patroness of magician-medics dealing with these poisonous bites.
Most of our items will be shipped out from California, USA in one or two business days.