Kokeshi Doll, Early Spring 7.6"H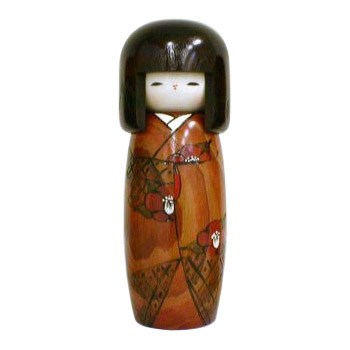 ITEM-NO: JPN-GKD-W15
$34.00
A wooden doll figures an elegant Japanese lady wearing patterned brown kimono with outstanding craftsmanship
Doll name: Sohsyun
Height: 7.6"(19cm) Weight: 280g
Material: Face - Mizuki Wood; Head - Chestnut Tree; Body - Zelcove Tree
This Kokeshi doll is hand-made in Japan.
Signed and stamped by Japanese Artist.
Comes with a gift box.
Most of our items will be shipped out from California, USA in one or two business days.
You may also like:

JPN-GKD2014-34
$28.00

JPN-PPWC21
$7.00

JPN-FJCWK1G
$3.50

JPN-GKD-W9-80
$150.00