Mom's House Rules, Dutch Delft Tile 6"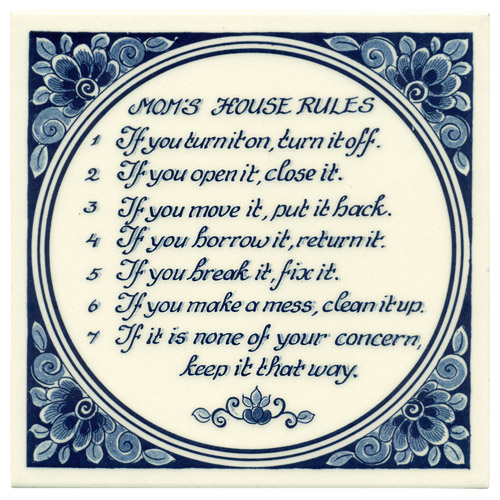 ITEM-NO: HL-NI130317
$12.00
Dutch delft tile in blue setting on light creamy white background
Decorative art tile with "Mom's House Rules"
"1. If you turn it on, turn it off.
2. If you open it, close it.
3. If you move it, put it back.
4. If you borrow it, return it.
5. If you break it, fix it.
6. If you make a mess, clean it up.
7. If it is none of your concern, keep it that way."
Size: 6" x 6" ceramic tile
Comes with a hook for hanging.
Made in Holland
Most of our items will be shipped out from California, USA in one or two business days.