Nebamun Hunting in River Nile - Ancient Egyptian Papyrus Painting, 16"x24"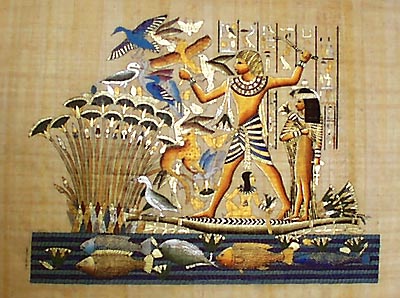 This beautiful Egyptian painting is a replica from the wall painting from the tomb-chapel of Nebamun.
Nebamun is in a hunting position standing on a boat in the marshes of the River Nile, accompanied by this wife and daughter.
Imitation art painting of ancient Egyptian on an unframed genuine papyrus
Please keep in mind that this item was hand painted and the colors on the painting you receive may vary slighty from what is shown online
Most of our items will be shipped out from California, USA in one or two business days.