Isis Tablet, 6.25"x4.25" Papyrus Painting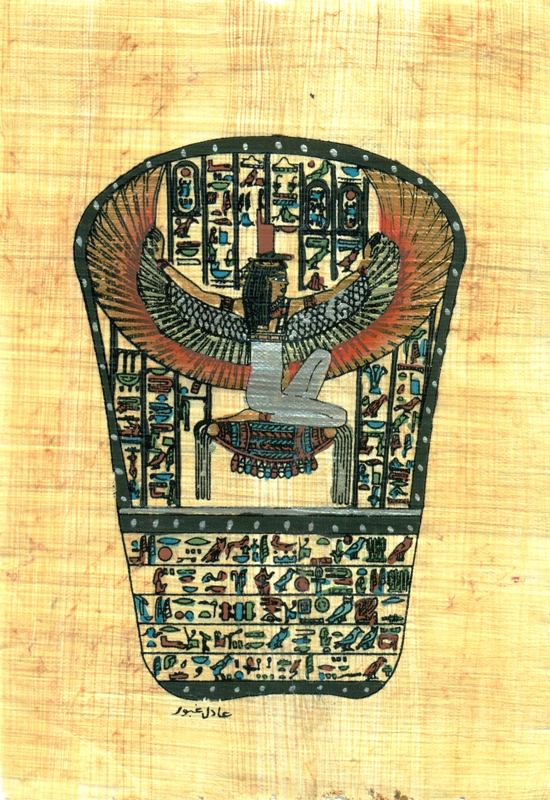 Hand Painted on Genuine Papyrus
Unframed
Size: 6.25" H x 4.25" W
Please keep in mind that this item was hand painted and the colors on the painting you receive may vary slightly from what is shown online.
Isis was the sister and wife of Osiris, God of Dead, and mother of Horus, God of Sky. She usually wore the cow horn with the "Sun disc" in between.
Isis herself was considered also the Moon-Motherhood Goddess. In the background two cartouches and hieroglyphic signs adorn this tablet.
Most of our items will be shipped out from California, USA in one or two business days.