Lamp Shade, 23"x19" Oval Cream-Color Shape w/ Beads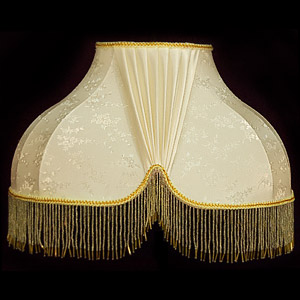 ITEM-NO: ITA-EM25
$140.00
23" x 19"; 17" H including beads
Detail: 13" in heights plus 4" of beads
Italian Design China Manufacturers
Cream-Color Shade with Beads
Floral Pattern
Please be aware that the actual shipping cost for this item is VERY EXPENSIVE and customers are only asked to pay a portion of the shipping price. If you decide to return this item, you will be required to cover ALL shipping costs to send it back.
Most of our items will be shipped out from California, USA in one or two business days.